DJ RYOW a annoncé la sortie de son onzième album DREAMS AND NIGHTMARES prévu le 2 octobre. Partant encore une fois à la conquête d'artistes, il a déjà publié plusieurs chansons inédites ("We Runnin", "Celebration") sur le compte YouTube de son label DREAM TEAM MUSIC.
Présentation de DREAMS AND NIGHTMARES
Les productions de DJ RYOW s'inscrivent dans le paysage du rap game japonais actuel. Il suffit de voir la liste des 14 pistes et des jeunes artistes vedettes qui sont présents. Les premières informations ont été données le 8 août avec la vidéo du clip RUNUP qu'il choisit comme vidéo d'annonce. On immédiatement reconnu AKLO avec son flow atypique ainsi que le studio de Red Bull Music de Tokyo dans lequel le clip a été tourné.
On a aura peut-être d'autres vidéos présentant DREAMS AND NIGHTMARES, avant la sortie définitive en octobre.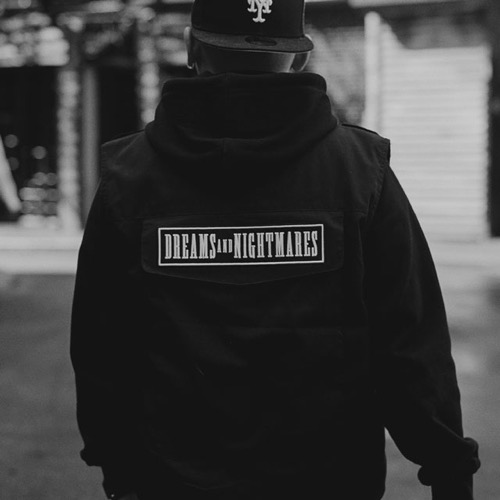 Track list
1. RUNUP feat. AKLO
2. no talk zone feat. JIN DOGG
3. 博徒2020 feat. "E"qual, SOCKS, ¥ELLOW BUCKS, AK-69, 般若, 孫GONG, R-指定
4. We Runnin feat. ¥ELLOW BUCKS
5. KAKUGARI feat. SOCKS
6. Celebration feat. Hideyoshi, Young Dalu, VILLSHANA
7. Dream Ship feat. Shurkn Pap, VILLSHANA
8. DANCE WITH ME feat. SOCKS, VILLSHANA
9. Call Me feat. SARA-J, Ymagik, さなり
10. 夢から醒めても feat. Jinmenusagi
11. エーマ feat. CHOUJI
12. Dream Melody feat. VIGORMAN, OZworld a.k.a. R'kuma
13. Sky's the limit feat. RIRI, SALU, SOCKS
14. DREAMS AND NIGHTMARES feat. NORIKIYO, PUSHIM
---